Ajidokoro Mitake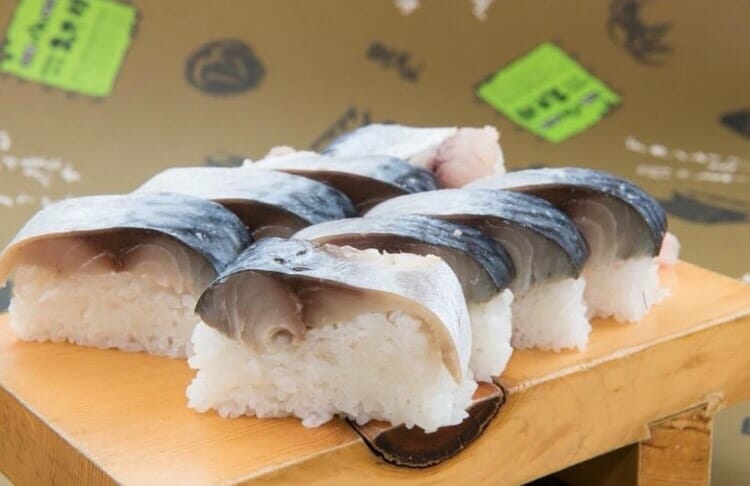 We have been keeping our traditional taste for half a century.
We are the first restaurant to serve mackerel sushi throughout the whole year in Tambasasayama, where the ancient Western Saba Kaido highway runs through.
Main store: next to Hyogo Prefectural Sasayama Homei High School
(Address: 683 Kurooka, Tambasasayama City)
Branch: In front of Tokusankan Sasayama
(Address: 18 Kurooka, Tambasasayama City)
<Highly recommend>
Mitake Saba (mackerel) Sushi … 1500 yen
We use Nihonbare brand rice from Tambasasayama, and carefully selected domestic fatty mackerel.
You can take away if you like.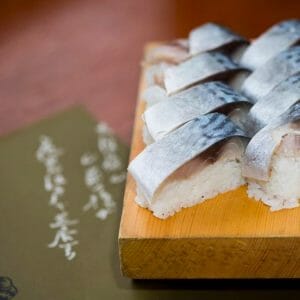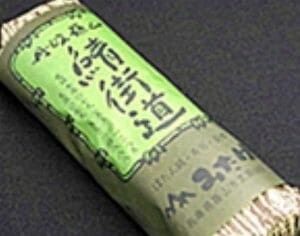 Anago (Conger) Sushi … 1500 yen
For those who are not good with mackerel, Anago sushi is recommended!
<Popular menu>
Udon noodles/soba with wild boar meat or wild boar meat and tororo (grated Yam)
We use wild boar meat, which is a specialty of Tambasasayama! The wild boar meat is very soft because it is shimmered in sugar and soy sauce for half a day.
Tambasasayama yam is used for the tororo.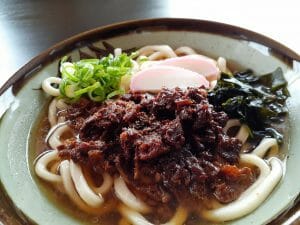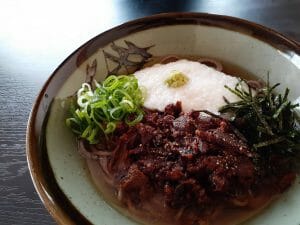 Wild boar meat udon / soba: 890 yen    Wild boar meat tororo udon / soba: 1000 yen
<Branch limited>
Wild boar meat and tororo bowl (Sasayama Marugoto bowl): 1100yen
It is an excellent menu offered only at the Mitake branch store! It comes with soup and pickles.
Botan nabe (5500 yen per person)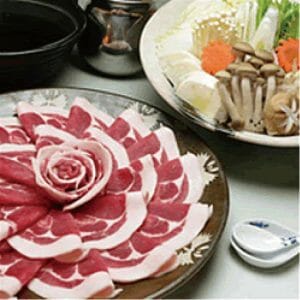 Customers who eat our Botan nabe go home with great satisfaction, saying "It was delicious !!"
Scheduled sales period : November 1st-March 31st
We also cater for lunch boxes, kaiseki cuisine, and Japanese-style set menu meal with a variety of side dishes.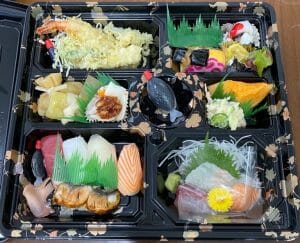 Catered lunch: 1000 yen (excluding tax) ~, with sushi: 2000 yen (excluding tax) ~
Kaiseki / Japanese style set cuisine: 3000 yen (excluding tax) ~
Basic information
Post code
〒669-2321
Address
683 Kurooka, Tambasasayama City, Hyogo Prefecture
Phone number
+81-79-552-1385
Map

View on Google map
Website
To the website
(Available only in Japanese)
Business information
Business hours
11: 00 ~ 17: 00
Open until 21:00 with reservation
Non-business day
Irregular. Please phone and confirm it's open
Food and drink information
| | |
| --- | --- |
| Reservation availability | Reservation possible |
| Payment method | Credit card, paypay and airpay accepted |