Holiday house for rent, Ann no Sato
A holiday house available for only one group per day! You can enjoy the nature of Tamba to the full! BBQ facilities are also available!
In the spacious garden, you can enjoy BBQ with your own ingredients or play badminton on sunny days. Small children can also run around and play, and have a great time! The caretaker will teach you how to make fire
with charcoal.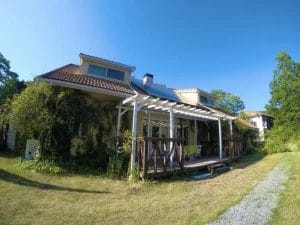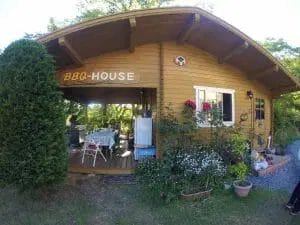 You can enjoy BBQ in under the roof even on rainy days.
You may be able to ride on the toy train that runs around the house (they have a steam locomotive, not on the photos). It is a full-fledged train that runs on steam! Children will undoubtedly be happy to see and get on it. The
structure is very solid, so adults can ride on it, too!
Interested in what goes on inside the house? Yes, it is very spacious and has many rooms!
"Living room"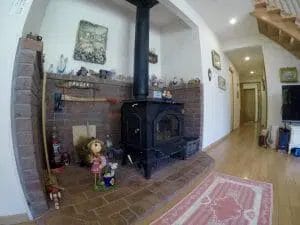 The little friends are cute ,too.
Western-style room (4 rooms)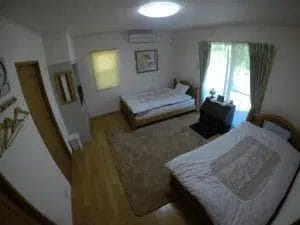 Japanese style room (1 room)
Even the elderly can spend a relaxing time.
Equipped with tableware, towels, shampoo, etc.
For more details, please visit the Ann-no-Sato website → Ann-no-sato official website(Only in Japanese)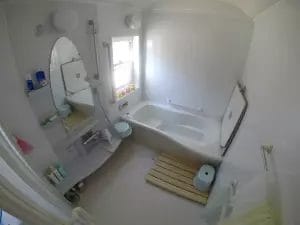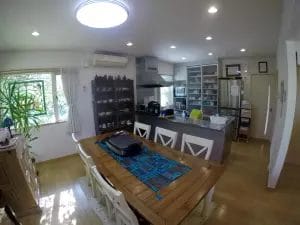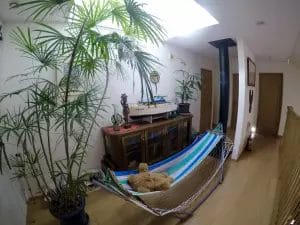 Basic information
Postal

code

〒

669-2704

Address

534-1 Tateiwanotsubo,

Ochikata

, Tamba

s

asayama City, Hyogo

P

hone number

+81-90-8384-4285

P

arking

Free parking lot for 8 cars available

Access (car)

About

20

minutes

drive

from

'Tannan

Sasayamaguchi'

Exit,

Maizuru-




Wakasa Expressway

Map

View on

W

ebsite

Go to website
Accommodation information
R

emarks

Check-in 3:00 pm (no later than midnight)




Check-out 10:00

am

M

eal service

Currently suspended.




Please

bring your own food. Cooking facilities available.