Season, Ishiyaki Kobo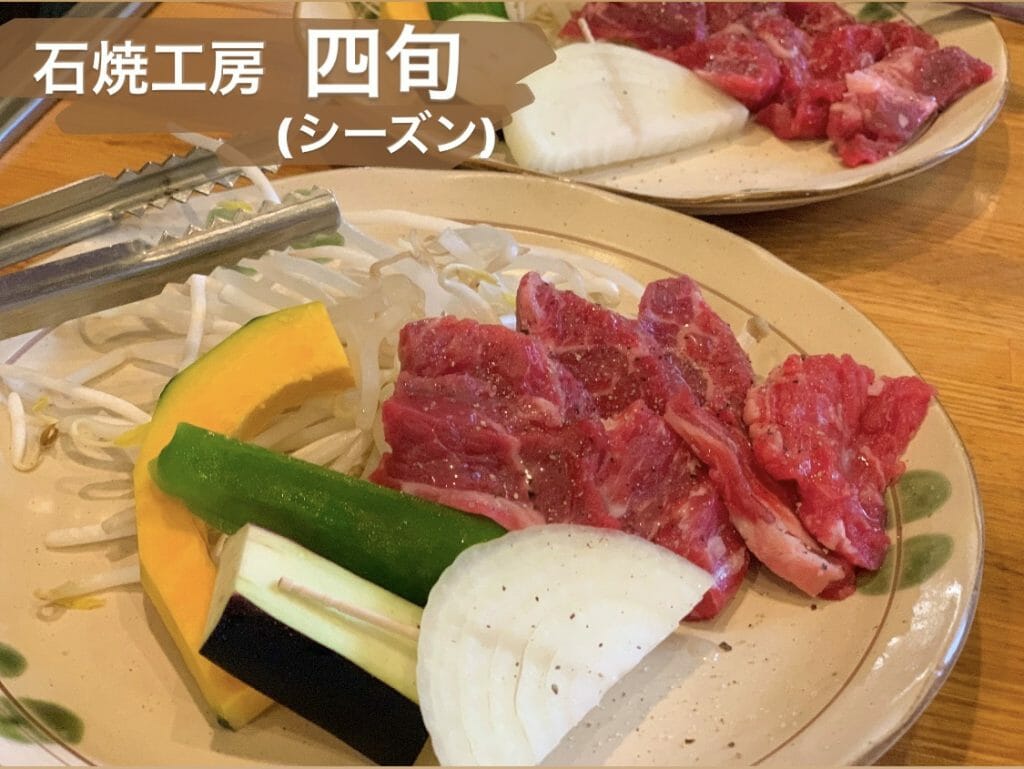 This is a store specializing in the creative meat dishes. We serve local Tambasasayama meat, such as Japanese Black beef, wild boar meat, Tamba chicken. We only use carefully selected ingredients such as homegrown pesticide-free rice and seasonal vegetables to go with the meat. You can enjoy grilling these on a natural stone plate, or in Botan nabe(wild boar hot pot dish).
We serve beef, wild boar and chicken. Sasayama beef and Sanda beef are called Kobe beef, and natural wild boar meat in Sasayama is said to be the best quality in Japan because they are raised in a rich climate natural environment. Tamba local chicken are of long-term breeding. They are the excellent pedigrees that are raised under the sun without stress in the natural environment.
Ishiyaki, or stone grilling, is the best cooking method because those excellent ingredients are cooked with the effect of far infrared rays which condenses the rich umami of the meat itself.
・ Stone-grilled wild boar meat      1850 yen per person
Please enjoy the wild boar meat of Tambasasayama as you grill it on the natural stone plate. Because of the far infrared ray effect, the texture of the meat is tender and fluffy and just some natural salt is enough for the flavor.
;
Basic information
Business information
Non-business day
Thursday
(Open if it is a public holiday)
Payment method
Cash only