Jinenjo-an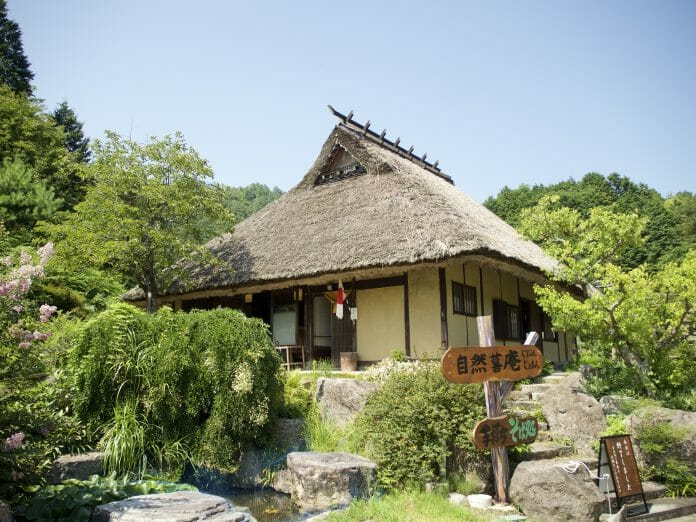 Jinenjo-an soba is characterized by kneading Yama-no-imo (yam), one of the specialties of Tambasasayama, into the ingredients.
The type of soba is thickly sliced, rustic, chewy and feels good going down. It goes perfectly with semisweet soba sauce!
The amount of soba served is large, so soba lovers will be happy to come and eat here.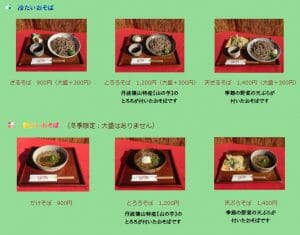 ○ How about spending a relaxing time in an old Japanese folk house? If you listen carefully, you can hear the birds singing ♪
○ Our soba is handmade soba that uses yam (a special product of Tamba Sasayama) as a binder.
○ Tororo (grated yam) served with Tororo soba is a specialty of Tambasasayama.
Facts of Yama-no-imo…
◎There are many kinds of yams which are called Jinenjo.
◎Tambasasayama yams are a kind of Tsukune yam(Yamatoimo yam).
◎ Among Tsukune yam family, Tamba Sasayama yam has smoother surface and is characterized by its dark color.
◎In Tambasasayama, the yams are harvested during the time of deep fog in late autumn, so the locals  call them Kiriimo, or Fog yam.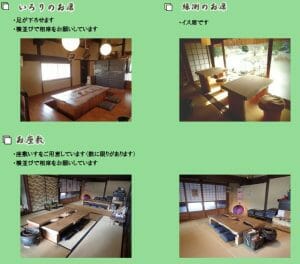 Basic information
Post code
〒669-2462
Address
947-8 Mananjokami, Tambasasayama City, Hyogo Prefecture
Address description
・13 minutes by car from the Tannan-Sasayamaguchi IC on the Maizuru Wakasa Expressway
・13 minutes by taxi from JR Sasayamaguchi Station
・ 8 minutes by car from the Sasayama Castle site
Phone number
+81-79-550-0727
Parking Lot
Availabe for 10 cars
・ The parking lot is on the opposite side of the road
・ The road in front of the store is a public road.
・ Please park your cars or bicycles in the parking lot and not on roads or sidewalks, as it may cause inconvenience to neighbors.
Map

View on Google map
Website
To the website
Business information
| | |
| --- | --- |
| Regular holiday | Wednesday, Thursday |