Daffodils in Kita Sawada area(From March 20th to April 10th)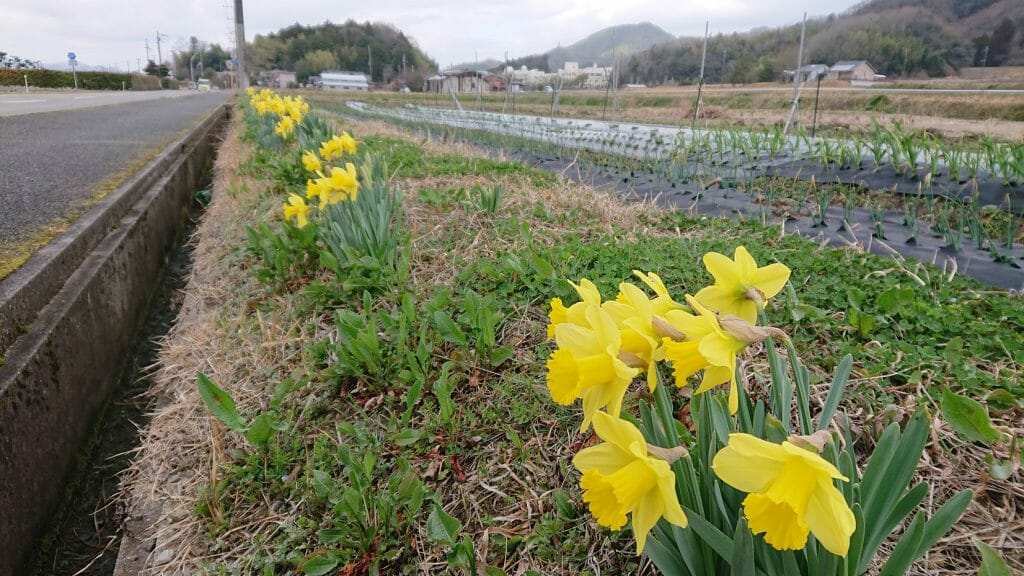 Daffodils are in full bloom in Kita Sawada area.
These daffodils are planted every year as a district initiative, and this year marks the ninth time.
Daffodils beautifully color the roadsides around the Kita Sawada area. There are many photogenic spots along the way!
You can park your car in the parking lot near Sawada Hachiman Shrine and walk around. It takes about 20 to 30 minutes to go around. How about taking a nice walk looking at the daffodils?
Please refer to the illustration map for the place where daffodils are planted.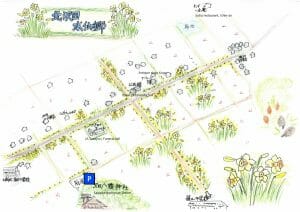 Best time to see daffodils: From March 20th to April 10th (flowering time may be different depending on the climate etc.)
Parking lot: Please use the parking lot on the west side of Sawada Hachiman Shrine.
View on google map
* Approximately 100 cars can be parked in the parking lot.
Please refrain from parking in the Kita Sawada Minori Kaikan (local community hall) or on the street.