Ryuzoji Temple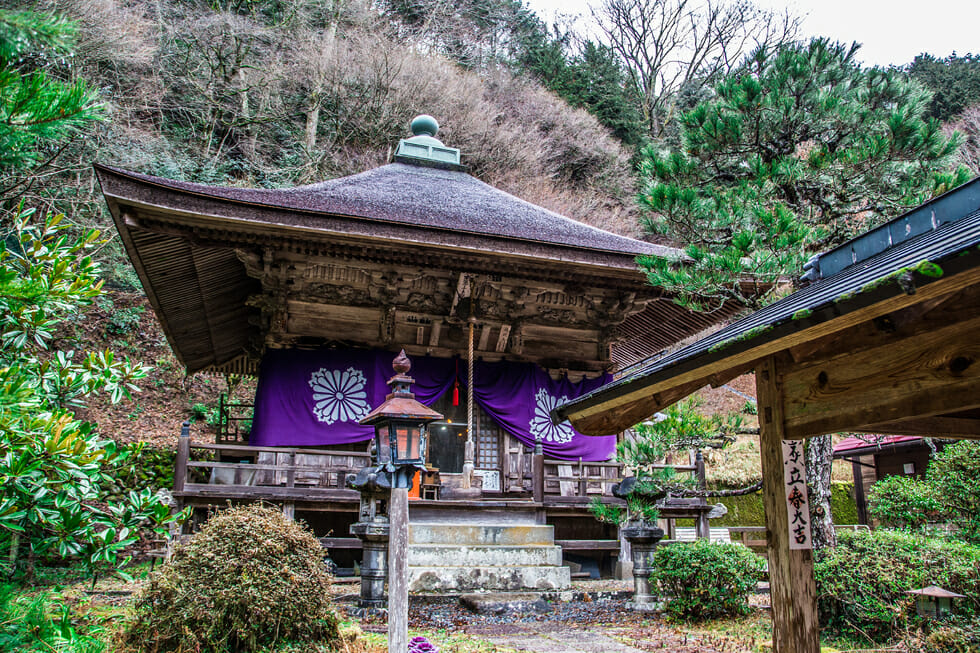 Ryuzoji is an ancient temple that was established by Houdou-Sennin in 645. It is a temple that inherits the style that has been passed down from ancient times to the present day and carries out the Goma (Holy Fire) Mass. This is where the headwaters of the Muko River flow out, and the surrounding area offers hiking trails along a mountain stream in the upper reaches of the Muko River, which is great for forest walks.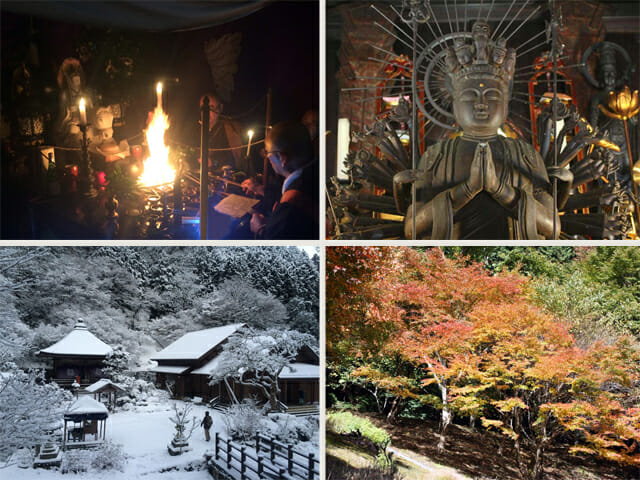 Because it is a nature reserve area, you can see a lot of wild plants throughout the year. As you stroll around the precincts, you can enjoy the chirping of birds, the murmuring of the river, and the scent of the forest. Ideal for those who want to enjoy nature.
| | |
| --- | --- |
| Spring: | Japanese allspice, Plum, Oxalis griffith, Mitsumata (Edgeworthia chrysantha , late March to April), Iris japonica |
| Summer: | Firefly, fresh green of maple, Mountain Hydrangea, Tatsunamisou(Scutellaria indica), Sekkoku(Dendrobium moniliforme), Summer Daffodils, Rock Tobacco(Conandron ramondioides), etc. |
| Autumn: | Autumn leaves, Grass Hydrangea, Akebonosou(Swertia bimaculata), Hototogisu, Tsurifunesou(Impatiens textori), etc. |
| Winter: | Snow scene, Fuyu Ichigo(Rubus buergeri), Nanten(Nandina domestica), Yabukouji(Ardisia japonica), Miyamashikimi(Skimmia japonica) |
Since it is about 6 to 7 km from the castle area, tourists stop by or come for cycling, climbing Mt. Atago, hiking, or playing in the river here.
Basic information