Sasayama Tamamizu Yurien(Lily / Hydrangea Garden)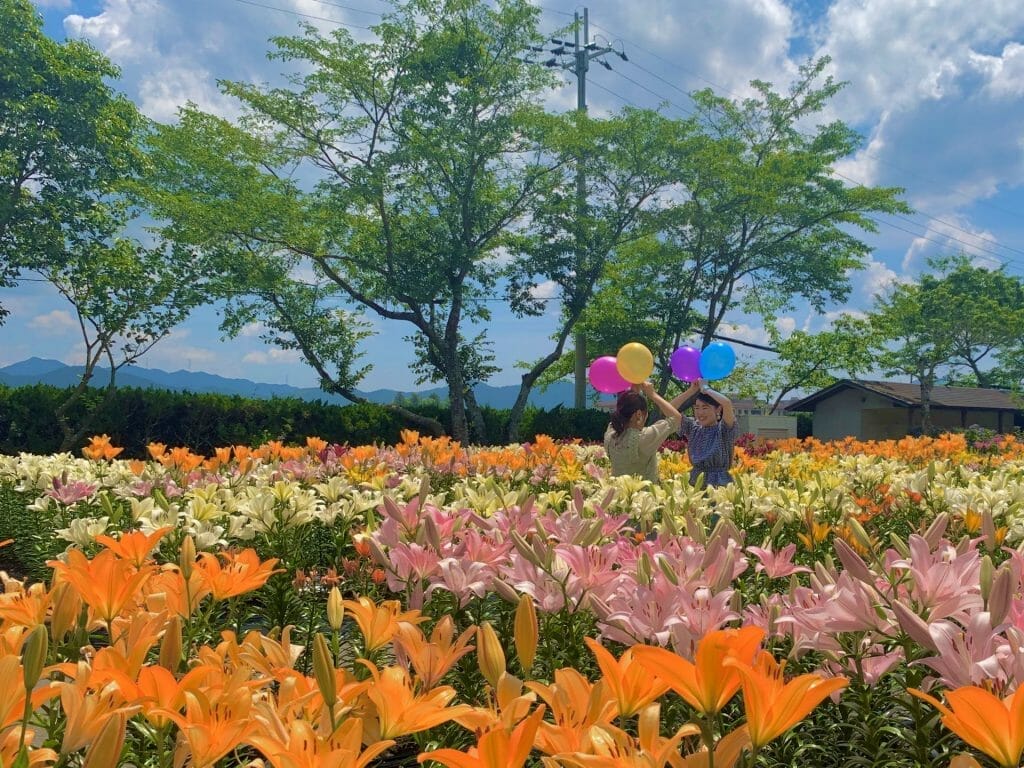 Sasayama Yuri-en(Lily Garden) was opened in 1995.
The 15,000 square meter site is divided into three parts and the lilies are grown according to their flowering times.
It is a 5-minute walk from the center of Sasayama, and 100,000 lilies bloom in various colors during the season.
In the park, there is the historic site "Tamamizu", the source of the well water of the Sasayama Castle.
What is the historic site "Tamamizu"?
In Tamamizu Yuri-en, there is a small pond where fresh water springs, which is called "Tamamizu" and is a designated historic site of Tamba-Sasayama City.
This small pond is on the river line of the former Kurooka River.
The river flowed abundantly into the foot of the northwestern part of Ninomaru when Sasayama castle was being built, and the "stacked well"(now at the entrance of Oshoin) was built because of the flow. The builders lined up bamboo bundles on the riverbed, so that both Tamamizu and the Castle have plenty of water. There is a theory that it is an observation pond for the amount of water in the castle.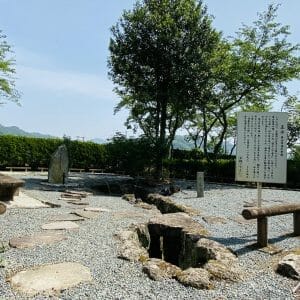 The legend says that the lord of the castle did not want to use metal for the construction because the water was going to be used for the tea ceremony, so they did not use metal fittings, dug with abalone shells, made the pond similar in shape, and planted pine trees where the five holes of the abalone shell are supposed to be. ( now the pine trees are gone )
There is the "Monument of Hioki Tamamizu" besides the pond, which was built by Nobutsuna Matsudaira, the lord of the castle in 1692.
The inscription says that the villagers are happy to use this fresh water to drink and to brew sake, they also pour the excess water into the fields. It ends with the Chinese poetry which says "This ball-like splashes (ball=tama, water=mizu in Japanese) will never runs out."
Opens for a limited time from June 1st to mid-July 2021
The flowering period is from June opening to early July.
Lilies bloom in the order of early bloomer, medium bloomer, and late bloomer.
* Please make sure to check the flowering situation.
▶ Instagram @sasayama_tamamizu
▶ Phone number +81-79-552-6316
・ Site area: Approximately 15,000 square meters
・ Lily type: Approximately 60 species
・ Number of lilies: Approximately 100,000
・Number of hydrangea strains: Approximately 1000
You can buy souvenirs!
Lily bulbs, hydrangea pots, and cut flowers of gladiolus (limited quantity) are available to be purchased.
Also, be sure to check out the souvenir corner of Tamba Sasayama's specialty products.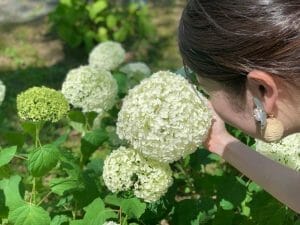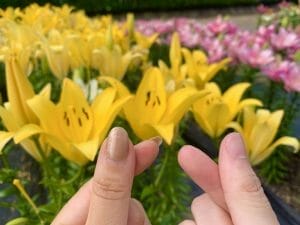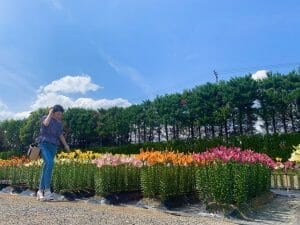 Basic information
Postal code
〒669-2321
Street address
207-1 Kurooka, Tambasasayama City, Hyogo Prefecture
Phone number
+81-79-552-6316
Parking Lot
Available for 30 cars (free of charge).
When the parking lot is full, please use the Sannomaru Nishi parking (by the Sasayama castle, 10min walk, 200 yen per car).
Map
View on Google map
Website
To website
Business information
Business hours
08: 00 ~ 17: 00
Reception closes at 16:00
Regular holiday
There are no regular holidays during the lily flowering period.
Admission fee
Adults 700 yen
Children 350 yen
10% discount for groups (20 or more)