Take a walk at the old post town. (Fukusumi)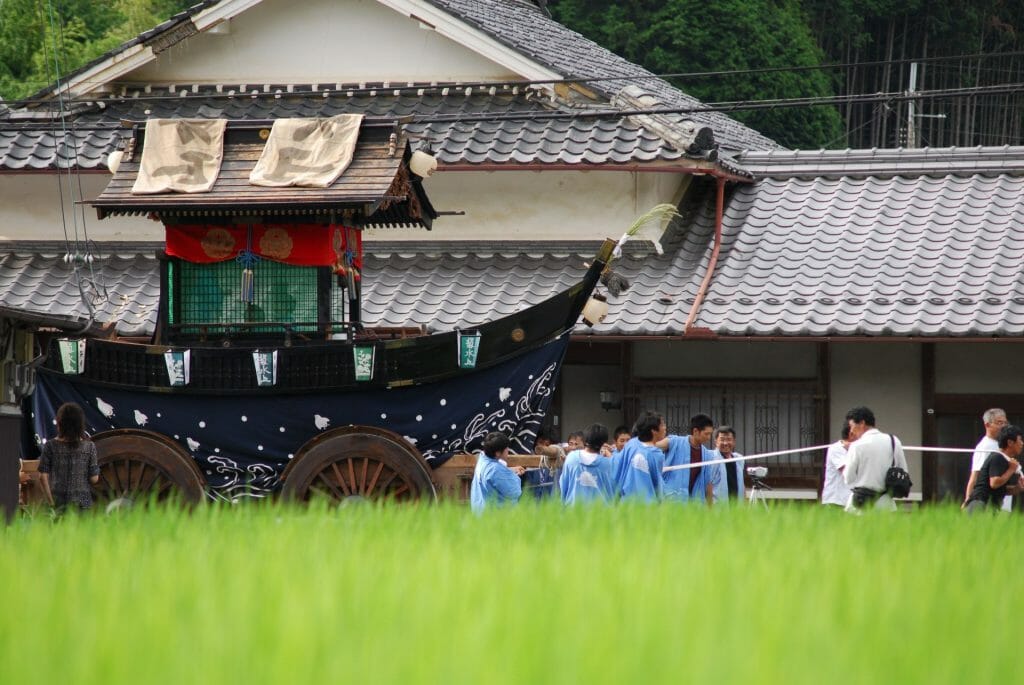 Fukusumi is the old post town (Shukuba machi) which is on the road that connects Sasayama castle and Kyoto. It is designated as Important Preservation District for Traditional Buildings in December, 2012. You can see many merchant houses which has the unique design to Tamba area. The townscape suits perfect for the relaxing walk.
More on Shukuba : https://en.wikipedia.org/wiki/Shukuba
Big cedar tree of Yasuda ▶Sambaya Higuchi ▶Old Fukusumi station site ▶Maruyama Inari ▶Sumiyoshi shrine
Townscape of Fukusumi
Fukusumi has the road lined with spacious and heavy buildings with a wide frontage. It had been at the key point of the San-in road since ancient times. The road was called Kyokaido from the Edo period and Fukusumi was the first post town in the Sasayama domain. Business transactions were also active, and Hatago(inn) and merchant houses lined up. The remnants of the townscape and the shop name still remain in many places.