Tambasasayama Cycling ⑤–Route for feeling the seasons of Sasayama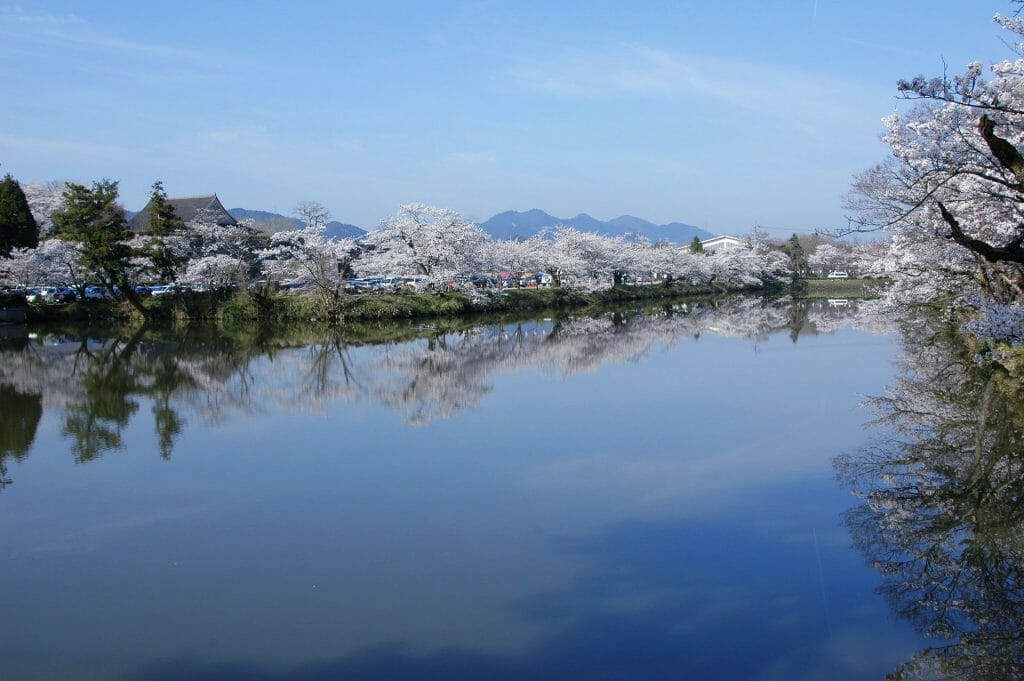 Starting from Sasayama castle ruins, this course runs through the best views in the Sasayama basin. You can enjoy each season and the historical scenery while cycling.
Overview
| | |
| --- | --- |
| Total distance | 20km |
| Estimated time | 1 hr |
| Difficulty Level | ★★☆☆☆ |
Caution:
For your safety, please refrain from looking at mobile phones on a moving bicycle. Come to a stop before searching for information.
Please follow traffic laws, keeping safety in mind.
Map

Red marking is the Tourist Information Center near the Sasayama Castle.
Spots to visit
❶Main route along Sasayama castle
With this route, you can see Sasayama castle, moat, and Tambasasayama city hall.
In spring time, you can see the cherry trees in full bloom.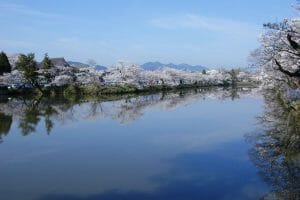 ❷Sasayama's old highway
Yakami old highway, where tasteful old buildings line the roadside.
Not much traffic, so it is easy to ride bicycles.