Tambasasayama Cycling ⑦–3 million Irises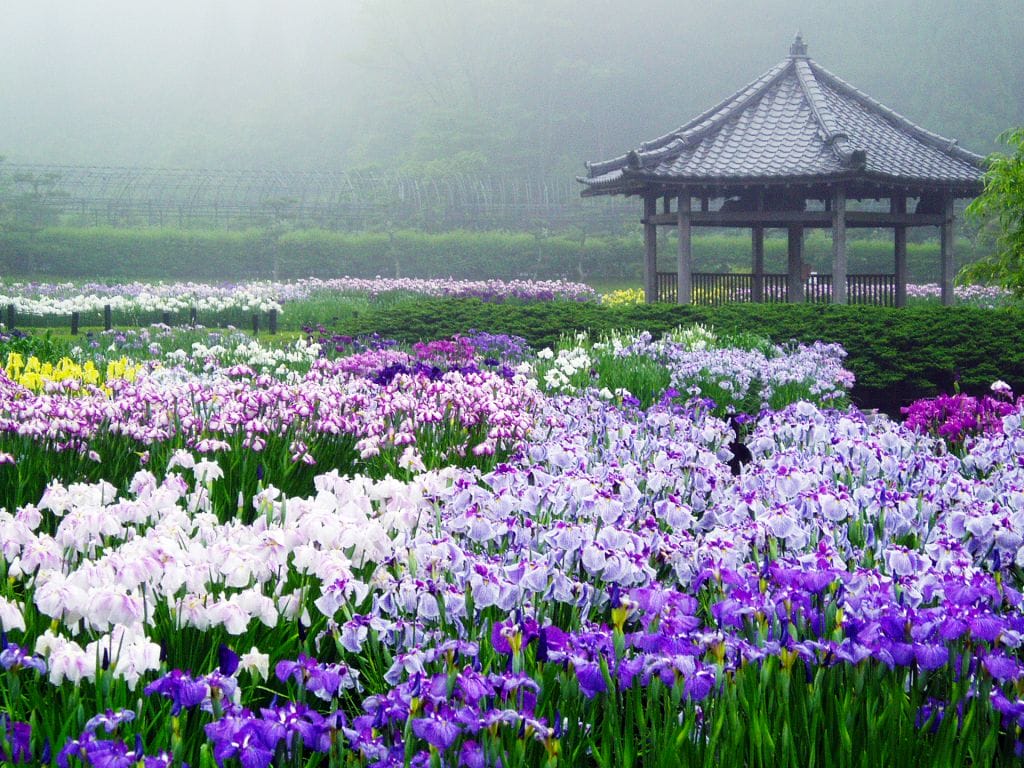 Starting from Sasayama castle ruins, this course runs through Yotaku-ji temple. The temple has a high historical value and enshrines more than ten Gandhara buddha statues.
In season, you can see up to 3 million Irises in the garden (entry fee). It's worth seeing.
Overview
| | |
| --- | --- |
| Total distance | 33km |
| Estimated time | 1 hr 22mins. |
| Difficulty Level | ★★★☆☆ |
Caution:
For your safety, please refrain from looking at mobile phones on a moving bicycle. Come to a stop before searching for information.
Please follow traffic laws, keeping safety in mind.
Map

Red marking is the Tourist Information Center near the Sasayama Castle.
Spots to visit
❶Mikuni Toge Pass
This is the hardest spot in Sasayama for a cyclist. You will be completely satisfied if you can reach the top without putting your foot down to the ground.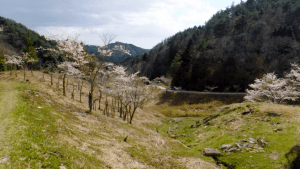 ❷Yotaku-ji temple
Yotaku-ji temple is located in the highland at an altitude of 560m. There is a difference in temperature, so the color of the flowers are vivid and beautiful.
From the end of March to mid April, lovely "Asian Skunk Cabbage" flowers can be seen on the mountainside.
From the end of April to mid May, you can see "Botan" (peonies) that complete the charm.
From the beginning of June, 3 million Irises start blooming in the 5 acre property in front of Yotaku-ji temple. The morning and evening views are very elegant and beautiful.
In "Soba Dojo", you can experience soba making.
At "Minazuki Tei" you can eat homemade fresh soba with homegrown soba powder.
【Admission fees according to flowering seasons】
Asian Skunk cabbage garden(end of March to mid April): Adult (HS and up) 400yen
Peony garden(end of April to mid May): Adult (HS and up) 500yen
Iris garden(beginning of Jun to beginning of July): Adult (HS and up) 800yen
Elementary school and down: free