Umetan FUJI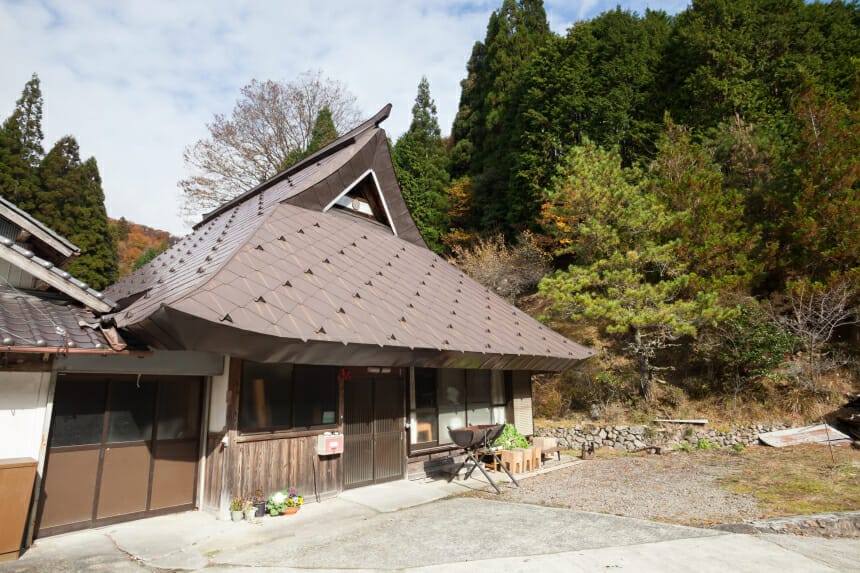 A 100-year-old kominka(traditional Japanese style house) in a rural area got renovated, where you can see a quiet rural landscape right in front of you.
This inn is the B&B style where the host lives in the property, and the number of guests is limited to one group.
You can enjoy the vegetables, rice, and game of Tambasasayama (reservation required).
★Free transfer to the nearest station is available. (40 minutes by car from Sasayamaguchi station or Kameoka station, Kyoto Prefecture)
★A Japanese heritage Sasayama Castle Town is a 30-minute drive away, where the streetscape of the Edo period is still retained.
★The owner Is happy to provide tourist information and suggest experiences unique to this area, such as visiting a pottery village and a restaurant in the forest.
★You can take a walk through the idyllic countryside that you see in the Japanese old folk tales, see the starry sky and fireflies, take a peek into the traditional life of a farmer, and eat freshly harvested black soybeans and chestnuts in the fall. You can also go hiking and cycling.
Why don't you experience a real rich life, not a convenient city style but a country style where you can feel a very unique sense of richness?
Private parties using the local products are also possible!
The host who has an experience as a restaurant clerk will help you.
★Tambasasayama is about an hour by train from Kyoto and Osaka.
★It is also convenient to drop by on the way to Kinosaki Onsen.
★One and a half hours drive to Miyama Kayabuki no Sato.
The shuttle bus tours can be provided. Please talk to Michiko.
Facility
The room
| | |
| --- | --- |
| Bedroom | Japanese-style tatami room(8 tatami mats), 2 beds + futon, Engawa(veranda) |
| Living room | chairs, sofas, tables |
| Bathroom / toilet | separate, Western-style |
| Outside | You can have a barbecue or have a relaxing coffee in a spacious place |
What the guest can use:
Bedroom (guest room), living room, toilet, bathroom, kitchen
Not the host's private rooms.
Other special notes
Not accessible by public transportation.
If you come by train, please feel free to ask for arrangement to pick you up from the station.
The host is available to assist you any time. Only 1 group of guest each time can be accepted due to the house sharing with the host Michiko,.
In case of the occasional heavy snow, the host might cancel your stay if she decides that it is not safe enough for you to come, in which case she will notify you in advance. (It won't happen so often. Maybe 5 times maximum a year.)
Optional menu
★Guided tour or activities with the host Michiko is available.
★Dinner/Breakfast is made with local ingredients.
★Please contact Michiko for further details by email.
Basic information
Street address
65-3 Ofuji, Tambasasayama city, Hyogo prefecture
Phone number
+81-90-8450-8602 (cell phone, English is OK)
Email
umetanfuji@gmail.com
WEB Site
Go to WEB site
Map
View on  Google  Map
Parking Lot
Available
Business hours
Meal Only use 11: 00-Night / Accommodation use 16:00 Check-in, 10:00 Check-out  (reservations required for both– Meal Only or Accommodation)
Open all year around