UNESCO Creative City Network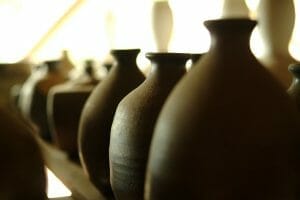 The UNESCO Creative Cities Network consists of 246 member countries around the world.
There are seven fields of cultural exchange between member countries.
Tambasasayama joined the Network in 2015 to enjoy cross-cultural exchange in the areas of pottery and festival dance.
The city is located in the Hyogo prefecture of Japan. Although the city is in a rural area it is a one hour travel distance to the major cities of  Osaka, Kyoto and Kobe.
From ancient times Tambasasayama has had a distinctive ceramics sector, producing very unique styles of pottery such as Tamba ware and Ojiyama ware. The pottery sector continues producing new works, with younger generation potter's adding their own flair. Potters from other countries, such as the United States, have also entered into the creativity.
Being a rural city, Tambasasayama also has  thriving agriculture with a variety of unique produce such as black soy beans, Tamba chestnuts and the very popular wild boar meat dishes. Much of this cuisine can be enjoyed in local restaurants that use the locally produced pottery to serve them with, making it a truely memorable meal.