Would you like to go cycling in Ajima area?
Ajima area is renowned for the tea plantation in Hyogo prefecture. You can enjoy relaxing bicycle ride through the tea plantation and feel the atmosphere of the surrounding rural area.
In Ajima, there is the Daikokuji temple which is very famous for the autumn leaves, so it is recommended to visit in November as well.
Daikokuji also has several National Important Culture Peroperties.
For more details: http://sasayama-daikokuji.com/index.php?English-1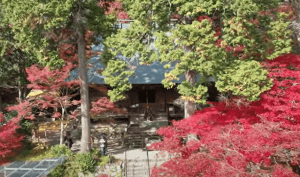 JR Sasayamaguchi station ▶Tea plantation ▶Daikokuji temple ▶Kumano-en ▶Bumpoji temple▶JR Sasayamaguchi station
Rental bicycles are available at JR Sasayamaguchi station (East exit)
For more details about the bicycle rental:
Bumpoji temple
The legend tells that long time ago, Hodo Sennin came and founded the temple. It is said that there were 33 facilities in the property back then, but now only 3 remain. The temple is blessed with cultural assets such as tower gates, layered towers and scenic spots. At the back of the temple there is a trail that leads to Shiragatake.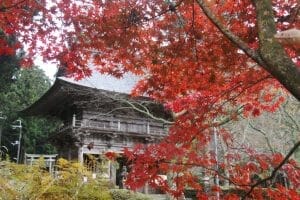 Futamura shrine
It is the main shrine for 7 villages in Ajima area. After the controversy that occurred in the 14th year of Bunmei(1483), a portable shrine was brought back from Futamura shrine in Miuchi and the sanctuary has been established at the present location.