A Walk in the Countryside of Oyama District – Part 3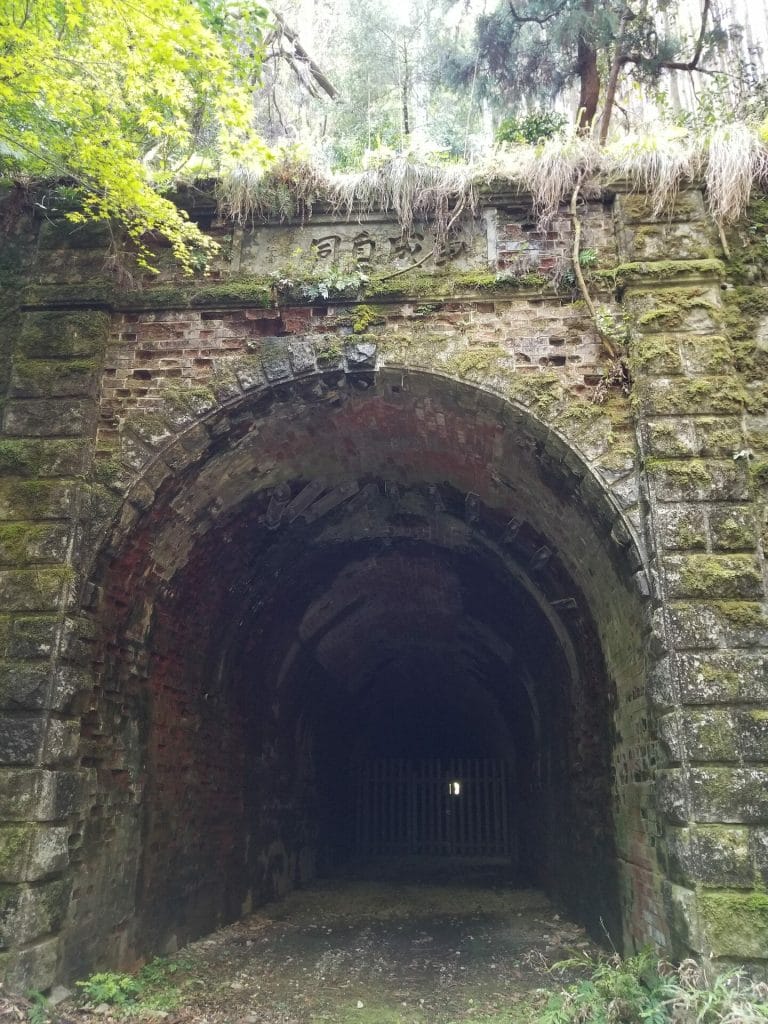 The Kanegasaka Tunnels
After checking out the Otte temple area, a hike further up the road brings us to the three tunnels that pass under Mount Gold.
This itself is an unusual feature, as in most places you will find an older narrow pre-powered vehicle tunnel and a modern, wider tunnel, usually situated further down the mountain as technology and design has enabled the building of longer tunnels that can support the increased weight of the mountain above.
In this case, the newest tunnel (a.k.a. Heisei tunnel) which is 1012m long, was opened in 2005. The construction commenced in 2001 and was completed in 2005.
Above and to the north of the new tunnel lies the shorter (455m), Showa tunnel. Construction was started in 1965 and completed in 1967. It's now closed to the public and the access road stops just before the tunnel entrance.
Going through a white gate at the junction of R138 and the tunnel road, then hiking uphill from there is an approx. 300m walk up the old original road that leads to the entrance of the first tunnel(a.k.a. Meiji tunnel). This tunnel was built in 1883, it is 3m wide and 268m long. Approximately 280,000 bricks were used in its construction. It cost 40,000yen to build back then. It is the oldest brick stacking style tunnel in Japan and 5th oldest existing road tunnel in Japan.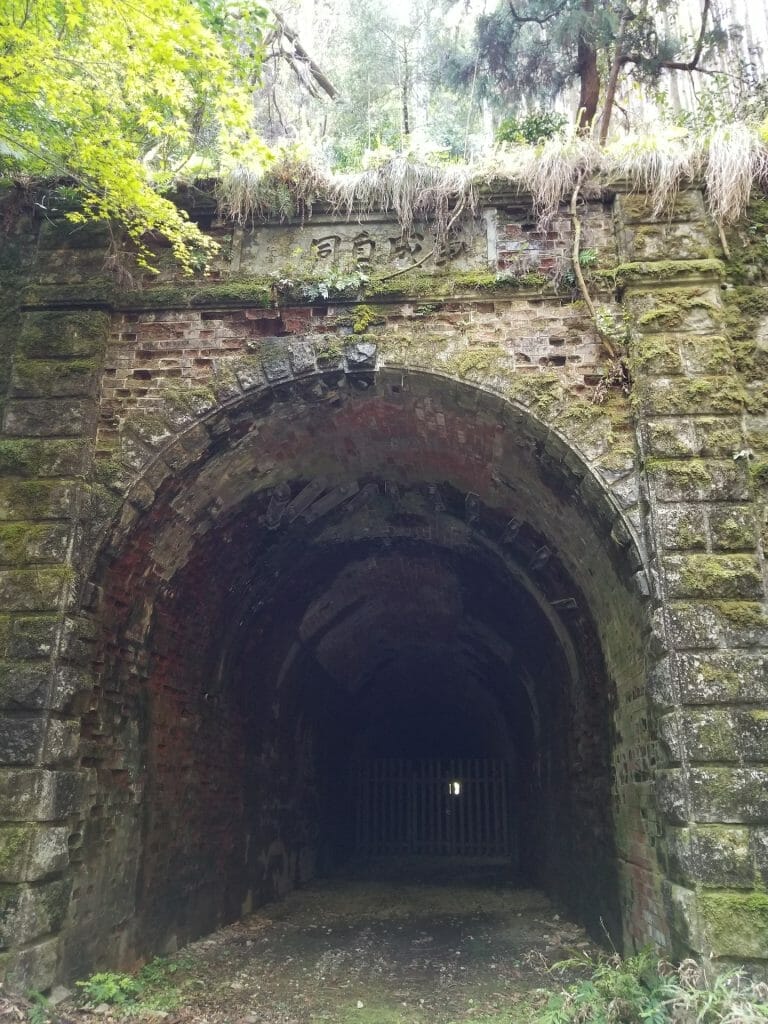 It is made in a very similar style to early English canal and railway tunnels, that were built around the same time period.
Although the first Meiji tunnel is usually closed to the public, during spring and autumn they sometimes have opening days, when the tunnel is light up on one side with handmade electric lanterns. At those times you can walk through the tunnel and enjoy the mysterious atmosphere created by the lanterns and imagine a little of life in days gone by, when the tunnel was a daily passage way for many people.
Life in the Meiji Period
It seems amazing to me that almost two centuries ago, venders would have pushed their handcarts up the mountain from Tamba Sasayama, and make their way through the tunnel probably by candle or lantern light, then, descended down the mountain on the Tamba city side, to sell their wares. Having spent a busy day getting this far they then made the reverse trip all the way back to Sasayama! That took a lot of strength and energy, yet it was all in a day's work!! I have to admire the work ethic of people back then, when the majority of things in life were people powered and not very 'convenient'.