Gold mountain in Oyama district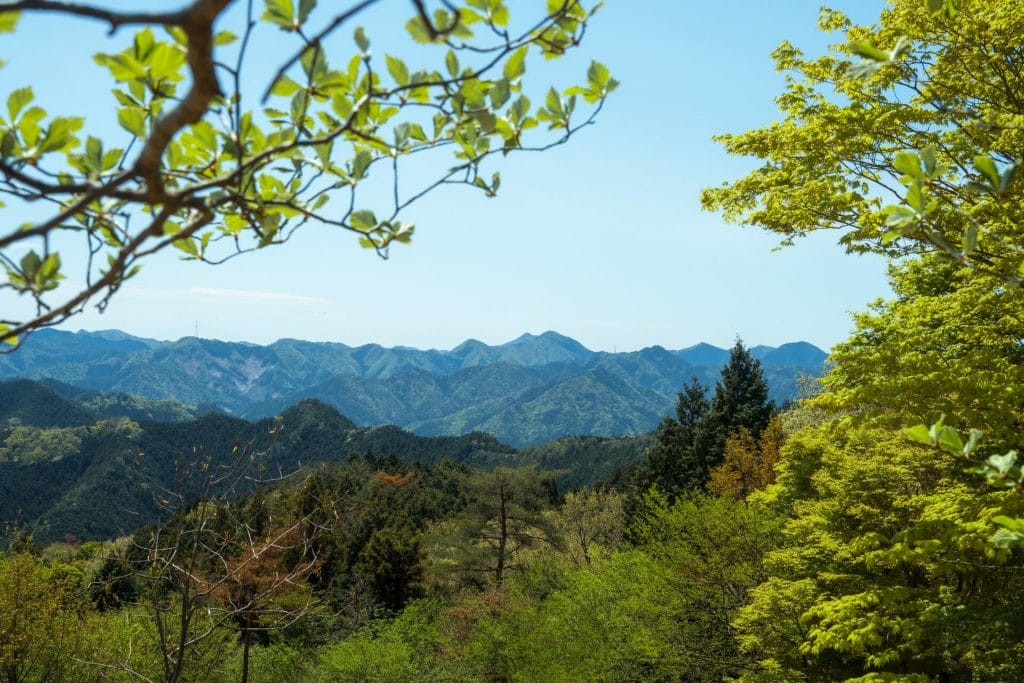 First off, if you are hoping to pan for a quick fortune in gold on this mountain, sorry, that's probably not the reason it's called Mt Gold. But the vantage point and view from the top are 'real gold'. The mountain commands an impressive view around the whole area and in ancient times looking out for attacking adversaries was vital to maintaining your own clan or town's security.
Mt Gold, or Kin Zan as it is in Japanese, is a short 10 minute drive from my house, so, it's one of my local mountains. The peak is at a modest 540m.
There are a number of reviews with useful information about the mountain in Google maps, if you use the Japanese version (with auto translate English), so I won't take your time repeating that information here.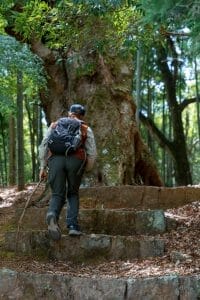 Sufficient to say that the climb up is a little steep at first but after about 10 minutes it levels out for a while before heading into another section that requires a bit of effort. It's about 1.8km from the temple area entrance to the peak. Overall the climb is quite manageable and popular on the weekends. Last weekend (which was a holiday weekend) I passed around 40-50 other climbers, many of whom were pausing for lunch at the peak. There is a large open area at the top if you want to take your camping stove and cook up some instant ramen (noodle) lunch, as many hikers do.
If you are looking for a challenging climb, maybe this peak isn't it. But, if you are looking for a spectacular view from the top and don't want to spend many hours getting there, this is the place for you. There are a number of natural wonders to see on the way up and at the top. There are also shrine and temple remains, ancient rock walls and the site of the original mountain top castle built by Mitsuhide Akechi. (For further information see https://en.wikipedia.org/wiki/Akechi_Mitsuhide)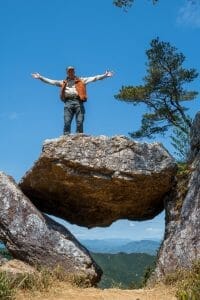 There's an amazing hanging rock next to the peak which was exposed as the result of a severe earthquake in the early 1600's. The earthquake probably contributed to the demise of the castle that was located about 100m away from the present day hanging rock. Overall, it's a very enjoyable hike that should leave you with enough energy to see what else Tamba Sasayama has to offer even on the same day. If you take a morning hike on Thursday through Sunday the Himalaya Waltz curry restaurant (see my previous blog entry) is very close by on the main through route (R176). It's a great place to catch lunch and review all your photos.
Following are some of my photos from a hike in April 2021. As somewhat of a disclaimer, hiking is always dependent on the weather, if the weather is good, so are the photos! Depending on the season the view from the summit of Mt Gold can be crystal clear, misty, cloudy or a mysterious world where everything has disappeared in vapor clouds. On my last hike up talking to another local, he said it was his third climb that week, but the first really clear day. Each season and weather has an enjoyment of its own. As in life, the trick is to search for the good until you find it!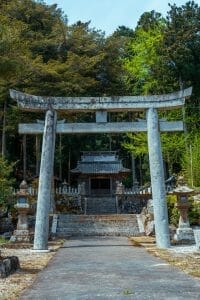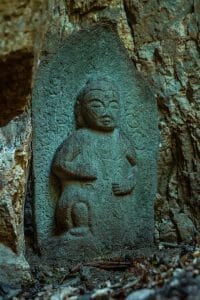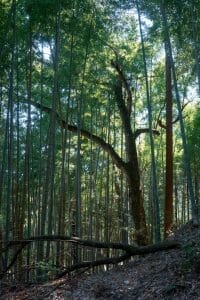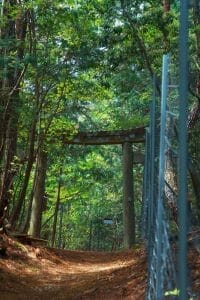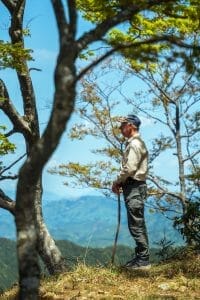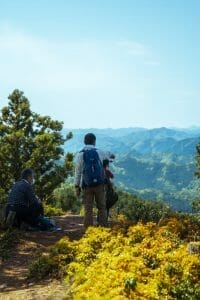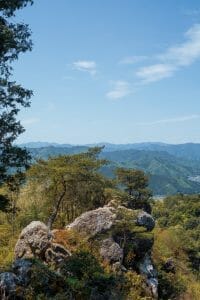 Author
Author other posts