The Surakkan Korean Restaurant An Introduction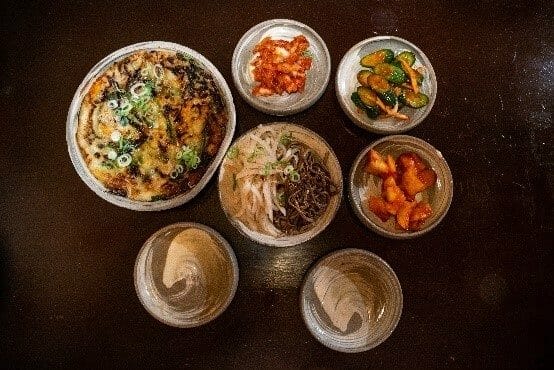 Recently, after visiting the 'No Man's Land' exhibition at the Prefectural Museum of Ceramic Art. My wife and I decided to go to a Korean restaurant that's a 10-minute drive away on the main road to Himeji City. It was my second visit to the restaurant; the first time was a couple of years ago. One of my local residents English Conversation classes, decided to celebrate an end of semester event together by having lunch at the restaurant. The restaurant happened to be on the adjacent property to one of my English students at that time. There were 9 of us in number and I wondered how it would go? The restaurant, 'Surakkan' is a 'one-man show', run entirely by Mr. Lee Soo Yoeng.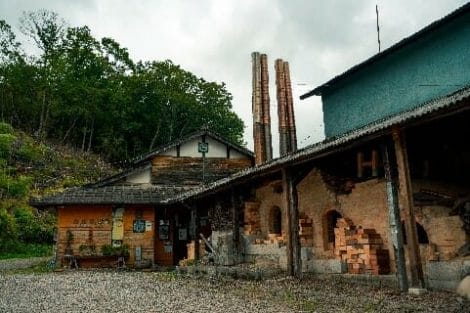 One-man show
Well, the ordered food soon started coming, dish after dish, each one looking more appetizing than the last. Everyone thoroughly enjoyed the food, the atmosphere and the time together. After the meal we were able to see some of Lee Soo Yoeng's ceramic work, I was very impressed with both his artistic and culinary skills. Everyone in the group had a great time, fully enjoyed the food, artwork and company and left with stomachs full and hearts content.
A Second Experience
That was my first experience at the restaurant. So, I looked forward to another enjoyable experience. I was not disappointed in any way. The food as before was great, at the end of our meal it was close to the restaurant's lunch closing time, other customers had left and we were able to share a memorable conversation with Lee Soo Yoeng. His Japanese is impressive, he also speaks a reasonable amount of English, so between the two languages we had a very meaningful conversation together. As you may realize, as a one-man-business, I'm sure he is not able to do that with all his customers, but if you get the chance to talk with Lee, don't miss the opportunity!!
Mr Lee Soo Yoeng a brief history
Lee Soo Yoeng, was born and raised in a rural area of South Korea. As I said previously, he is also a potter, a ceramic artist, who now runs a Korean restaurant, "Surakkan" in Konda Cho, Tamba Sasayama.
While making ceramic works in the UK, he met a Japanese woman, they got married and decided to relocate to Japan in 1998. He was then 42 years of age.
He found a place in Konda Cho, Tamba Sasayama and decided to settle in. He built his own kiln there. As he held exhibitions, he also wanted to treat his guests to his hand made Korean cooking. Word spread and as he became more known, he decided to make a place for people who came to see his art works to relax and enjoy. He set to work and built the restaurant himself, just as he had built the kiln. That's how the restaurant started in 2006.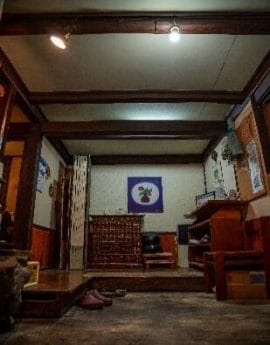 Cooking Philosophy
He uses fresh local vegetables grown in Konda Cho. He says " My cooking is based on my mother's cooking. Traditional Korean cooking uses only basic seasonings, like soy sauce, salt, miso, and vinegar. I believe that preparing food is to create life. That's the core of my cooking. One more important thing is that I myself enjoy it. I just enjoy cooking as well as making pottery. Once, a small child came, who hated vegetables, but ate my cooking, and said, "it was so yummy, thank you." Those kinds of comments encourage me a lot. I want to continue the challenge of how I can make the best use of an original taste in foods, while I learn to make my pottery without using glazes, only using the kiln fire, cutting off unnecessary steps".
Conclusion
I hope you get to experience this unique and special restaurant when you visit Tamba Sasayama. Following are some links that may be useful if you would like to know more.
Prefectural Museum of Ceramic Art: https://tourism.sasayama.jp/pottery_museum/
No Man's Land Exhibition:
https://en.japantravel.com/hyogo/no-man-s-land-the-future-of-ceramic-art/66659
Restaurant location (Google maps):
https://goo.gl/maps/NG5DU447dHHkrVFy6).